Due to inclement weather, all after school activities are cancelled for today, Thursday, March 21, 2019.
Region IV Chorus Festival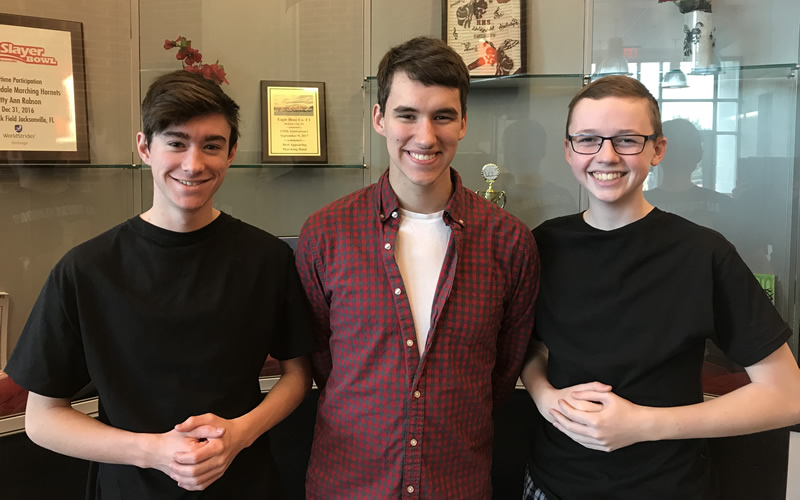 This year the Wayne Highlands School District is proud to host the Region IV Chorus Festival on Wednesday February 28, and Thursday, March 1, 2018.During the festival 160 of the top vocalists representing 55 different school districts from 14 counties in the Northeast and Central Northeast corner of Pennsylvania will join together in song.The group of students first auditioned in October to participate in the District level festival.At the District Chorus Festival, the students then re-auditioned to go on to the Region level to be hosted by Honesdale High School.Once at the festival the students will have the opportunity to work with a guest conductor as they polish the challenging repertoire that he has selected.This year's guest conductor is Dr. Buddy James from California State University, East Bay.Dr. James is a decorated conductor and musician as he has taught at several universities, including Millersville University in Lancaster, PA.The songs range in genre from Classical and Gospel to International selections. A string quartet will be accompanying two of the selections along with accompaniment by a singing bowl and classical guitar.We hope that you will join us on Thursday, March 1, 2018 at 7 P.M. in the Honesdale High School Performing Arts Center. Tickets will be $5.00 for adults and $3.00 for students and senior citizens.You may purchase your tickets online at www.PMEAd9.booktix.com or you may purchase them at the door.Come and enjoy an evening of song with these talented young students.