Due to inclement weather, all after school activities are cancelled for today, Thursday, March 21, 2019.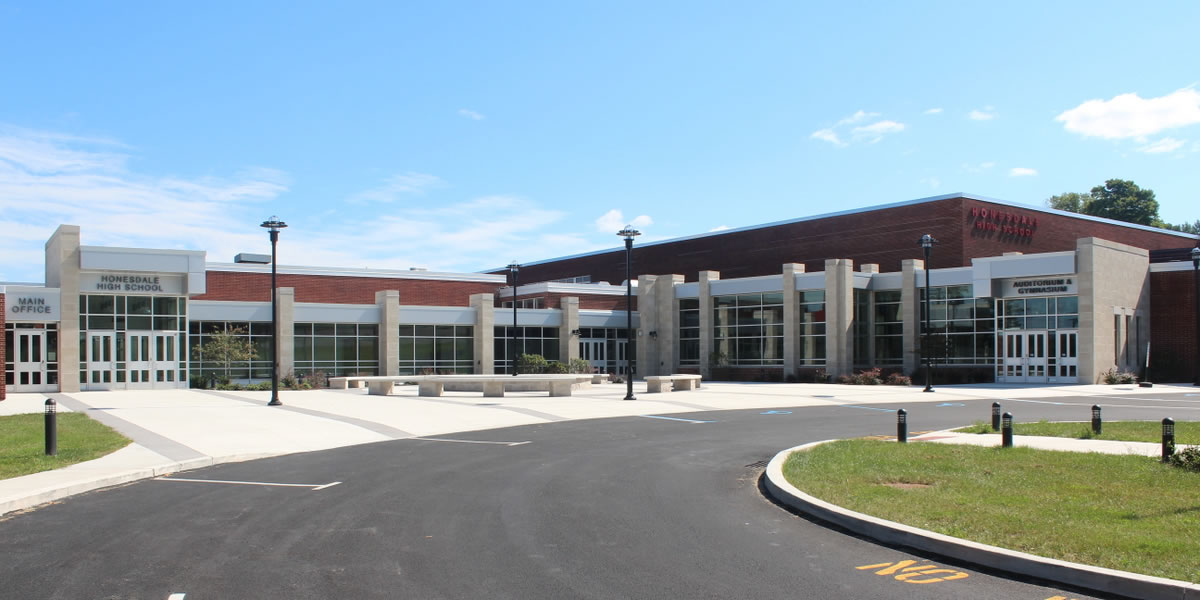 Honesdale High School is a public, four-year regional high school serving grades 9-12 in Wayne County, PA as a part of the Wayne Highlands School District.
---
Mar 7, 2019
Members of the Honesdale High School Holiday Lights program recently presented…
Oct 22, 2018
Relocated for an evening in the northmost region of the district, the Wayne…
Sep 18, 2018
Three students were honored by the Wayne Highlands School Board. Shown in the…
Mar 4, 2019
Wayne Highlands School District is CLOSED, Monday, March 4, 2019.
Mar 1, 2019
Wayne Highlands School District is running on a two hour delay Friday, March 1,…
---